We love the idea of you collaborating with another crafter on a project! In fact we have 2 collaborations coming in October I'm super excited to share those with you soon!  And I'm super excited to announce the launch of an amazing new platform: In Collaboration!
Here's Samantha from In Collaboration to tell us more!
In Collaboration started as a solution to a problem, a problem that initially Samantha hadn't realised was so common. 
Having been designing patterns for retail products for a couple of years, Samantha had turned to collaborative working to allow all the products created with her patterns to be higher value, 100% hand crafted. While the products arising from the collaborative working were far more beautiful and full of value than previously, the process was becoming incredibly difficult. 
Having used existing platforms to attempt these collaborative projects, as relationships and friendships were formed key decisions were lost in weeks of messages. 
Running a business takes incredible skill, but despite how much we try we cannot be talented at absolutely everything. There physically is not enough time in the world to master every skill a business requires. 
We live in a world of having to do it all ourselves, to be the brightest light shining… but thankfully things are changing. They need to change. Most of us have at one time, if not still now, felt like we have to prove ourselves. We feel like we have to do everything alone to prove we can and to do it all perfectly… but that's not possible, and even when it is it doesn't do us any good. 
 Collaboration is not a new concept, having been a hype for the past few years, but it's still not valued and implemented to its full potential. 
We are here to change that.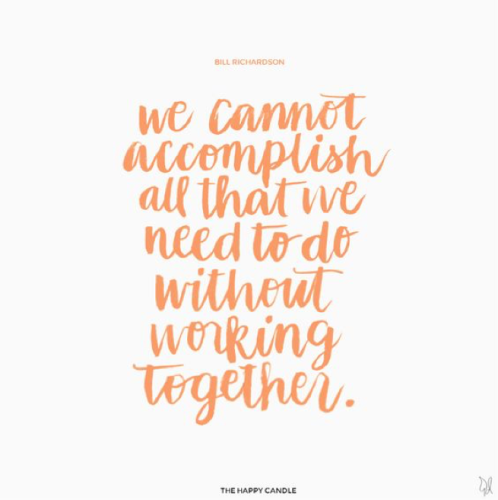 There are SO many benefits to collaborative working and they work for any and all business types. We believe that every single perk that comes from collaborative working really benefits everyone, and we even run a challenge where we will provide you with a free collaborative working review with suggestions because we are confident that we could produce 3 suggestions for any business to gain mutual benefits through collaborative working. 
Collaborative working within the creative industries is particularly interesting and is where In Collaboration started. The website is built to support small artistic and craft skill businesses and has only begun looking to other industries since seeing the incredible level of interest in collaborative working in all industries. 
Running a small artistic, craft skills business is lonely. Running any business is lonely… but we know that many of the artistic and craft businesses are run solely from home, part time around children and other jobs. We also know that many of these incredible business owners don't network, often due to the fear of 'business' networking when feeling like you sell your creations, not run a business. This means for many who run these types of businesses it's even lonelier than for many other business owners. 
Collaboration can change the way you work, live and succeed. Through collaboration you gain a partner, even if it's just for one small project. Suddenly you'll see that your problems are less uncertain. Sharing the problems will allow them to seem less daunting and better solutions to be formed faster. You'll no longer be alone meaning there's less stress and worry as you always have someone to turn to and to talk to. Once you have someone to share both the difficulties and celebrate the wins with you'll become far more motivated, passionate and therefore more productive.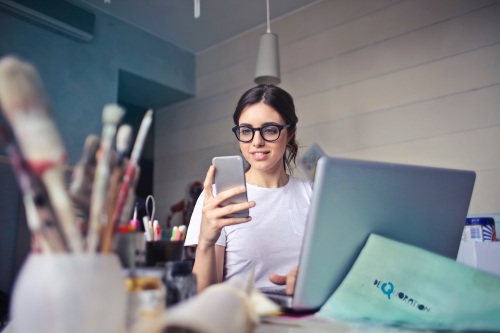 Our final aim as a company for supporting artistic and craft skilled businesses is to create a supportive and friendly community that builds strong relationships through mutual support. We are aiming to change the networking world for creative safe space to meet other creative and learn the skills they need to help support their business. Through a series of events and communities we're promoting a collaborative community that takes the idea of a supportive network a step further to be a safe space that allows for mutual benefits and success. No matter where you are in the country you can gain the support and benefits of the community we're building by joining online through the free Facebook group or by joining our twitter hour. 
 Our Twitter Hour will be showcased at the launch event on the 15thof September from 12-1pm as an 'art of conversation for Twitter' workshop. Simply use the hashtag #collabhour to join in the conversation, learn about making true and strong relationships on twitter and become part of the community. Our Twitter Hour will then run weekly on Fridays at 2-3pm with the hashtag #collabhour. 
For more information go to: incollaboration.co.uk